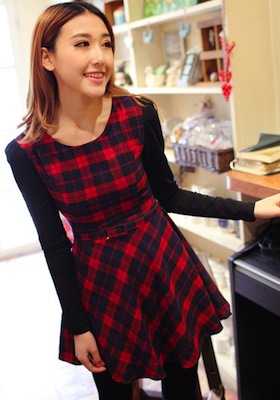 A classic looking fun dress for everyday.
This red tartan pattern plaid dress will look great for many occasion like work and social. The dress has black long sleeves attached to it and would look great with some black tights.
And the plaid dress even has a plaid belt complete the look.
This red dress is made from cotton and comes in sizes Small, Medium and Large.
Get your Red Plaid Dress for $12.85
Other dresses you may like: