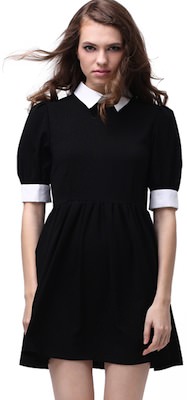 Looking for a nice dress you can wear for work, formal occasions or just fun?
This black dress is good for all those things. I has a classic look and the white sleeve ends and collar give it a special look you desire.
Just imagine the options by adding some jewellery or a little belt you can make this dress look completely different.
Get your Classic Black Dress for $39.99 and Free Shipping.
Other dresses you may like: