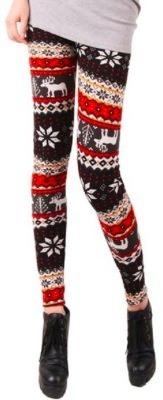 The Christmas time of year is all about decorating and now you can decorate yourself a little bit more.
These Christmas themed leggings are great for everyday and of course for dress up Christmas parties.
On the leggings you can find all kind of Christmas details like snow, stars, trees and reindeer.
And the colors blocks on the leggings make it like they are telling a story.
Get your Christmas Reindeer Leggings for $8.99
Other Christmas things you may like: