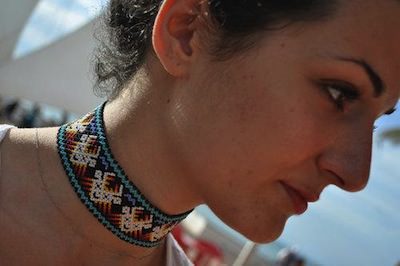 Looking for a one of a kind piece of jewelry that is made for you then you have to check out this bead necklace.
Each necklace is made by hand by a Mexican artist making it unique and special.
The necklace is made out of beads that is placed in to amazing patterns.
A piece of jewelry is special as it is made specially for you.
Get your Bead Necklace for $28.75