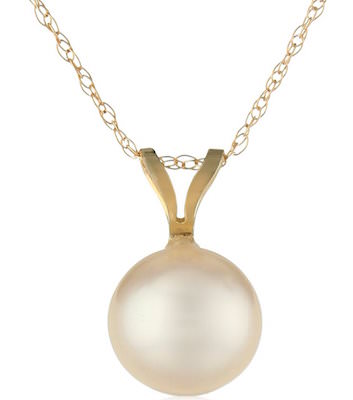 When you dress up for a special occasion then you want some special jewelry as well.
This necklace is beautiful and looks fragile not a necklace that you can't miss but one that when you see it you can't keep your eyes of.
This necklace has a rope style 14K gold design and then t here is a gold pendant with freshwater pearl witch comes in white, pink or black.
And all this special jewelry of course comes in a nice gift box to make it the perfect present.
Get your Gold Pearl Necklace for $56.92