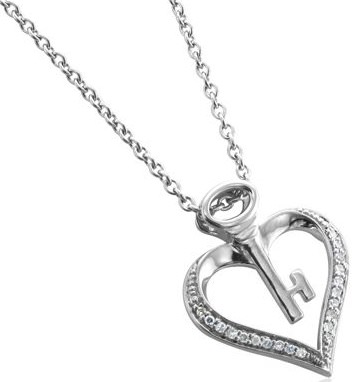 Are you looking for that special necklace that you want to wear everyday?
How about this sterling silver necklace with a pendant that has an inlay of diamonds.
With a pendant that looks like a heart with a key in it this necklace just looks stunning and can become you favorite piece of jewelry.
Delivered in a nice gift box this necklace will make the perfect gift for the girl of you dreams.
A shiny piece of silver with diamonds that just sparkles away while worn around your neck.
Get your Key To My Heart Diamond Necklace for $69.99