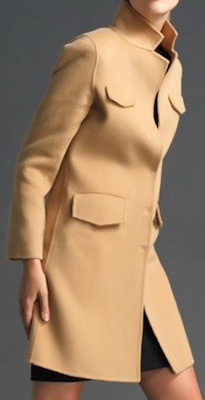 When fall here and winter coming the need for a nice coat is there.
This khaki coat has a slim look and is one of those pieces that just have to be part of your clothing collection.
A coat like this is great for a formal occasion as well as for everyday use. Just imagine this nice coat while you go to work, the theater or just shopping around town.
And this winter coat does not even need dry cleaning if it's get dirty just put in in your own washing machine and you are good to go.
If you want this khaki coat then you just simply have to select your size and you are warm all winter long.
Get your Khaki Coat for $35.99 and Free Shipping.