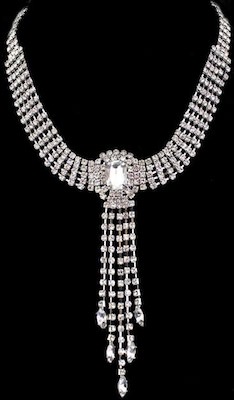 You are looking for that special necklace that makes your outfit complete.
If you wear a strapless dress then this necklace will do the trick. The necklace is build up of shiny pieces of diamond (not real once) and it all makes it look like a waterfall of sparkles.
The necklace is adjustable in size so that it will fit your perfectly.
Get your Jewel Drop Necklace for $9.99 and Free Shipping.