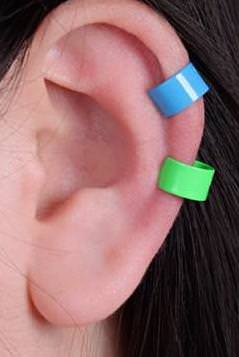 Earrings are OK almost everyone has those but how about some fun colored clips that fit on the edge of your earlobe.
These clips come in a set of 5 and each set has the colors green, blue, red, yellow and pink in them.
Now your ears stand out in the crowed and they sure look pretty with these candy colored clips.
Get your Colorful Earrings Clips for $14.99