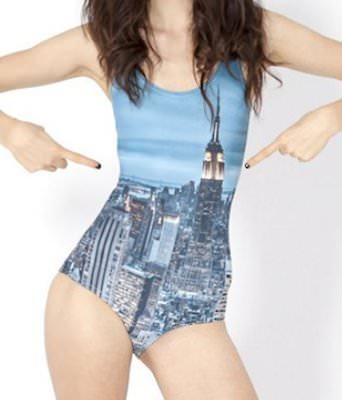 This one piece bathing suit is different and it looks amazing.
No boring black or other plain color not this women's swimsuit is kind light blue but only on the top as the rest is covered with the big apple.
Yes this swimwear shows the skyline of New York city and that of course is amazing.
Just imagine wearing this bathing suit to the beach or pool. You can be pretty sure that you will be the only one wearing it and that makes it even better.
Show the world what you like and this swimsuit is only the beginning.
Get your New York City Skyline Swimsuit for $25.99
Other bathing suits you may like: