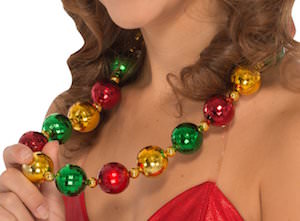 If you are looking for a bright and bold necklace to make that ugly Christmas sweater look even better then this necklace could do the trick.
Then necklace looks like it's made from Christmas ball decorations in green, red and gold and yes they are shiny and pretty large to and all that of course makes them perfect for Christmas.
If you want special Christmas jewelry that just scream Christmas then this is the necklace you just need to try.