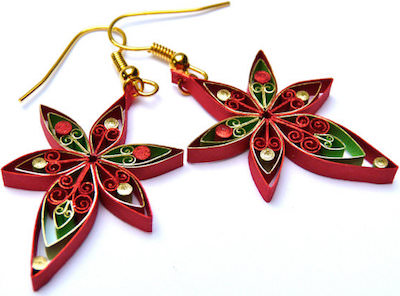 If you are looking for some really special earrings for Christmas then you have to see these once.
The earrings will be hand made specially for you so they are one of a kind.
The red and green star shape looks like a Christmas flower and that will look nice on your ears with that special dress or shirt. The gold plated hooks just fit with the theme.