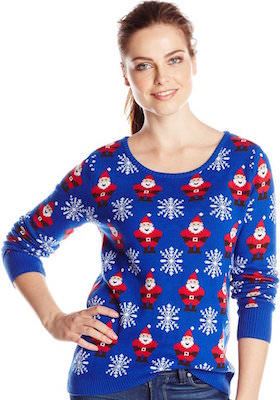 This women's Christmas sweater may have an ugly design but it still will look amazing on you.
The ugly Christmas sweater is royal blue with a design of little Santa's and snowflakes making a pattern that goes al over the sweater including the sleeves and back.
And a good Christmas sweater of course is made from 100% cotton and available in many sizes.
So I guess this Christmas sweater is the perfect thing to wear this holiday season.