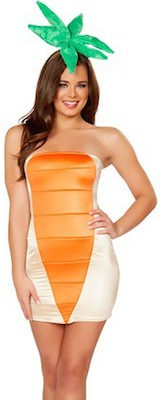 Carrots are good for they eyes and maybe that means that people will stare at you a little bit more when you wear this carrot Halloween costume.
The costume is a sexy strapless dress with on the front and back a big carrot. And it also comes with a hair piece that of course is green and leafy so that you are the perfect carrot.
With this carrot costume any women will be the centre of attention at the Halloween party.