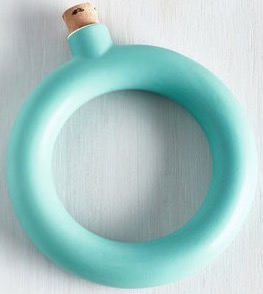 Now you never be thirsty again!
This turquoise colored bangle bracelet is hollow on the inside and it comes with a cork stopper so that you can take you own booze to the party or just some water for those long shopping days.
The bracelet is ceramic and just stunning to wear and of course nobody knows that you brought your own drink.
The bangle bracelet has a diameter of 4 inch and would match with so many fun outfits.
Get your Turquoise Bangle Flask Bracelet for $39.99