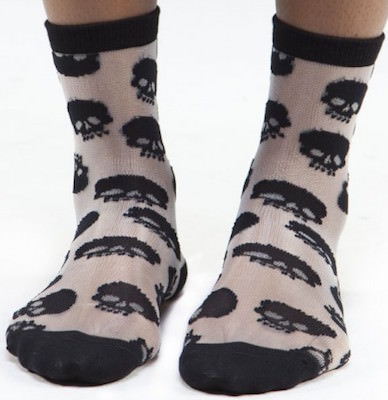 These quarter length women's socks show skulls and not just one no the whole sock is covered in black skulls.
Besides the black skulls also the toe and trim are black and all that makes these women's socks fun to wear.
These women's socks will fit women's shoe size 6 – 11 and come from the Arthur George line by Robert Kardashian.
If you want some fun socks that stand out and just are fun to wear then skulls are perfect.
Get your Skulls All Over Socks for $14.00