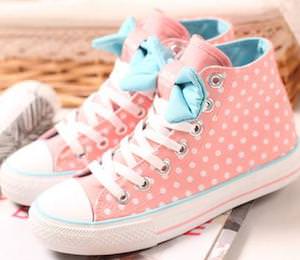 Looking for fun pink shoes for under your shorts?
How about these sneaker style shoes?
The shoes are pink and have white polka dots all over and then there is a fun pink and light blue blow on the top.
And these fun shoes comes in US sizes 4 – 8.
If you are looking for a fun pair of sneaker then these should be on the list.
Get your Pink Polka Dots Sneakers for $33.09