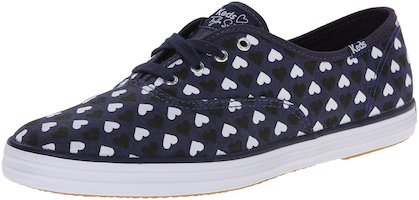 These Keds sneakers are designed by Taylor Swift and that means you get the amazing shoes from Keds with a design made by Taylor Swift.
These shows come in 3 colors Navy (on the picture), grey or charcoal and all come in sizes 5 -11 (including half sizes).
And on these fashion sneakers you can see hearts in two colors and in different orientations. And yes of course these shoes says "Taylor Swift" on it to but it's not to obvious.
Get your Taylor Swift Champion Hearts Fashion Sneakers for $54.95