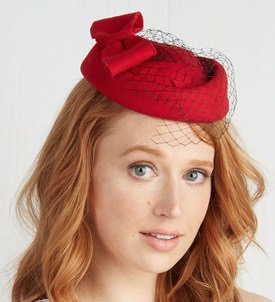 If you want a classy and classic red hat for on your amazing outfit then you have to see this hat.
This red hat is cute and looks amazing with a nice dress.
The hat has a red box on top and a mesh part to make it look even more classy.
No this is not a hat you are gone wear every day but when you do people will notice it.
And a great hat needs to be made from great materials and this hat is made from 100% wool.
Get your Red Stride Hat for $36.99