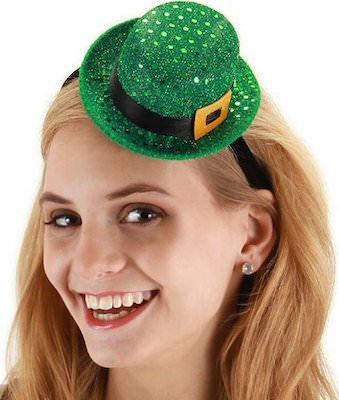 Are you planning to be a leprechaun with St Patrick's Day?
If you are then you should take a look at this cute little leprechaun hat.
This women's mini hat is stock on a sturdy headband and just looks cute. And as it is for St Patrick's Day of course it's green and it's even sequin so it will sparkle in the light.
This St Patrick's Day hat is great as part of your costume or maybe even to wear to the office for that one day a year that beer turns green.
Get your Women's Mini Sequin Leprechaun Hat for $10.95