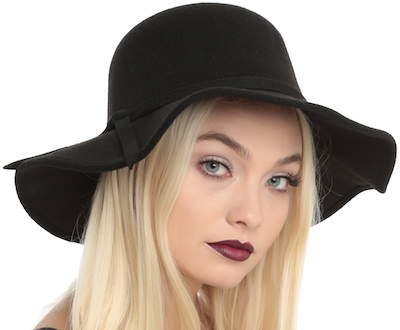 Looking for the perfect black hat for that walk around town of enjoying an drink at an outdoor patio?
How about a black hat like this one?
This is a black floppy felt hat with a ribbon on top to give it a bit of a break of the hat design.
A hat like this is easy to combine with many outfits and that makes it the perfect hat to have in your closet.
Get your Black Floppy Felt Hat for $29.95