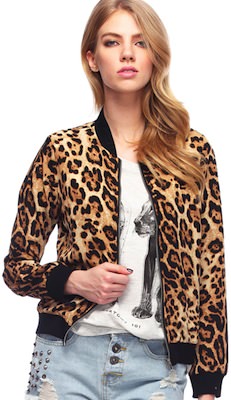 When the weather gets a little bit cooler you want a small jacket and of course this jacket needs to look fun and special.
Now there is this leopard print jacket that is covered in the animal print you like.
Besides the animal print there are black edges on the top and bottom and on the end of the sleeves and that breaks the pattern to make it fit better with other clothes.
You can get this leopard print jacket in sizes Small, Medium and Large and all are stunning.
Get your Leopard Print Jacket for $29.99 and Free Shipping.