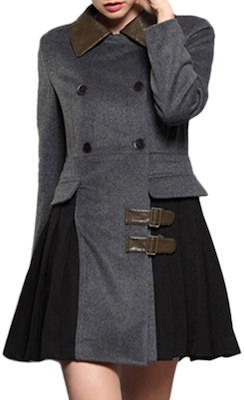 This slim fitted coat will be great for fall and winter.
I looks classy and is great for going to work of functions.
The coat has a slim fit and is double breasted with some fun straps and collar. And then there are two different colored panels in the coat. One black and one grey making this coat get a special design that makes your coat be a stunning piece.
Get your Women's Double Breasted Panel Coat for $99.99 and Free Shipping.