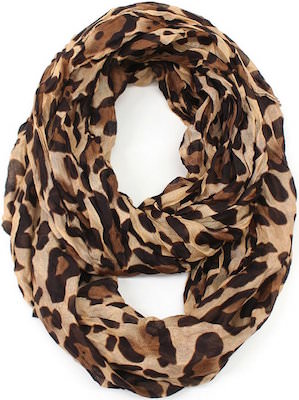 If you like your animal prints and need a new scarf then take a look at this leopard print infinity scarf.
The scarf has all the spots you expect from an leopard print and it just looks great with many outfits.
And this is a light scarf so many not great for when it is extremely cold but besides that you can enjoy it the whole year long.
Get your Leopard Print Infinity Scarf for $12.00