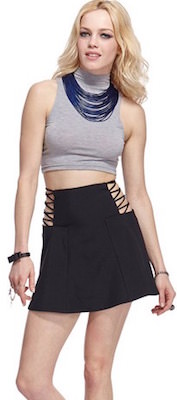 If you are looking for a black skirt that looks a bit different and maybe even a bit more sexy then this could be the skirt you are looking for.
This skirt has a high waist and the top part has crisscross bands on the sides making it show skin giving it a bit of a sexy look.
Besides that the black skirt is short and has a flaring design to get your ready for summer while looking stunning.
Get your Black Crisscrossed High Waist Skirt for $15.75