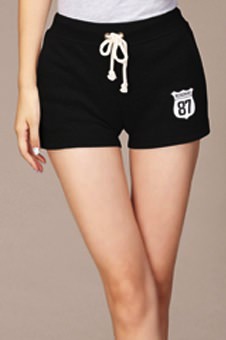 Summer is great specially when you have some fun and comfortable shorts.
These black shorts are cotton and have a tied up belt with a white string making it kind of playfull and on the side of the shorts there it has a big 87 against a white background.
Shorts for leisure need to be comfy and stylish so come check the picture of these black shorts.
Get your Number 87 Black Shorts for $39.99 and Free Shipping.