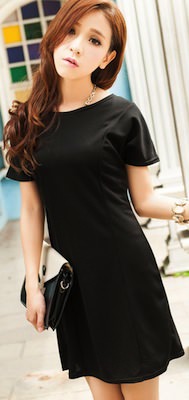 Looking that that stylish dress for summer?
This dress comes in black, white and red and makes you look stylish and professional so great for functions or work but a day around town is possible to.
This cotton blend dress has short sleeves and a scoop neck with a fishtail hem to make it all complete.
Get your Fishtail Hem Dress for $11.01
Other dresses you may like: