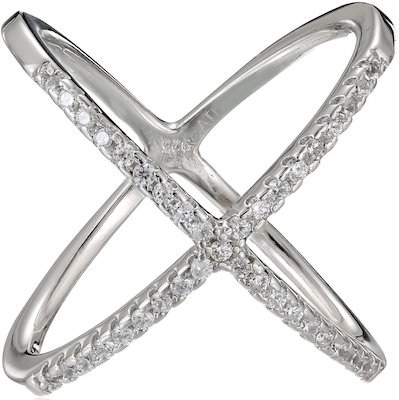 This ring is something special.
The ring is more like two rings stuck together so when you wear it on your finger you feel see a cross shape and this top is covered in cubic zirconia stones to give it the sparkle you are looking for.
The stackable ring is made from sterling silver and surely a real special piece of jewelry that would be a great addition to your collection.
And men this ring makes the perfect present to.
You can get his ring in many different ring sizes for the perfect fit on your finger.
Get your Sterling Silver Cubic Zirconia Stackable Ring for $35.04