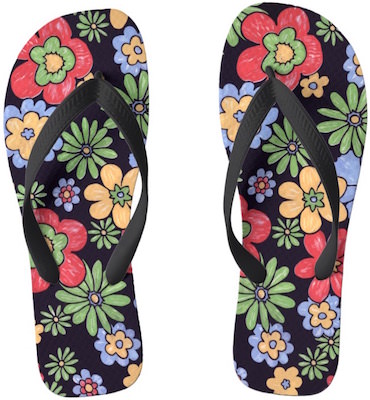 For many of us flip flops are the footwear of choice when the weather gets hot.
And if you want some fun flip flops that just look fun then you should look as these flip flops.
You can get these flowery flip flops in women's sizes 4 -13.
The footbed of these flip flops is covered in painted flowers in all kinds of colors and shapes making them very cheerful and fun. And you can choose between a black or white strap to make it even more like you want.
Get your Colorful Flowers Flip Flops for $31.95