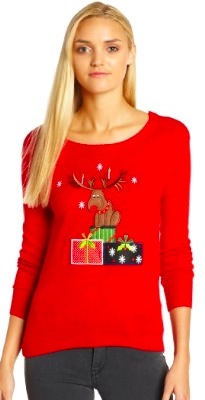 OK women know that ugly Christmas sweater are a thing but how about a cute one like this Christmas sweater?
This red sweater is great for Christmas it shows some snowflakes and presents and on top of the presents there is Rudolf the red nose reindeer looking at all the fun presents you are gone get this holiday.
This women's Christmas sweater comes in sizes Small – X-Large and will look stunning on you.