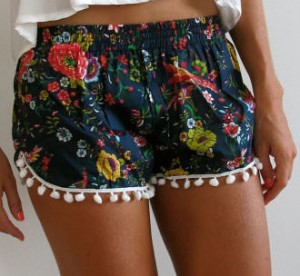 Cute dark shorts that have a floral design and could even show a bird or two.
These shorts are not just fun because of the print, they also have little pom pom's on the lower edge giving it a little bit of an edge.
And these shorts are great for summer and because everyone would love a pair they make them in sizes XSmall – 2XLarge.