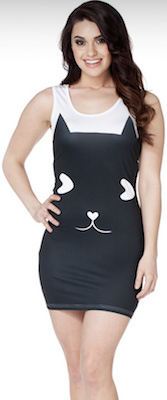 Are you the cat lady in your group of friends?
If so why not wear a fun cat dress?
This dress is white with the face a black cat on it making it more like a black dress then a white one. The cat dress is sleeveless and fitting to bring out your kitty side.
The cats face is cute with pointy ears heart shaped nose and staring eyes.
And you can get this dress in sizes Small, Medium and Large.