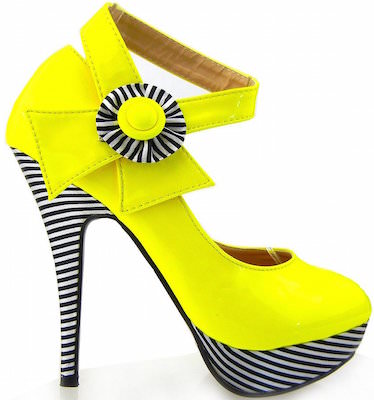 If you are looking for some pumps that have some color then you have to check these shoes out.
The heel is black and white striped and then the shoe itself comes in many colors, we show you the bright yellow but it come in all kind of colors like black, blue, dark green, bright green, red, white, hot pink and purple.
The platform is 1.25 inch and that makes these heels just perfect.
You can get these shoes in sizes 4 – 10 so that you have the right looks when needed.
Get your Yellow Pump with Stripes for $34.99