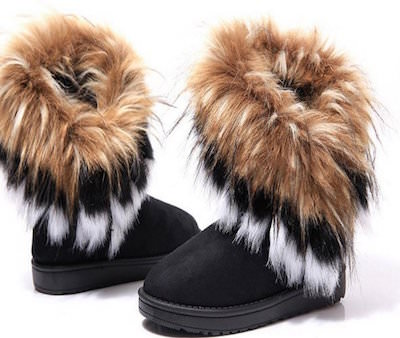 If you are looking for a fun pair of boots that look a little bit like UGG's but then with lots of fur hanging around it then you came to the right page.
These boots come in black, brown, green and blue and each of those have big fur hanging around the top making the look perfect for winter.
And no it is not real fur and even the boots are made from faux suede.
You can get these boots in size 5 – 8  and all will look great on your feet.
Get your Winter Boots With Faux Fur for $10.59