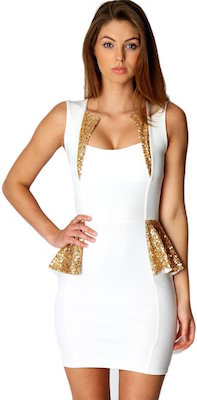 Looking for that party dress that looks stunning and is fun?
How about this white dress with a peplum skirt and fun gold sequin details on the waist and the neckline.
The dress is form fitting and if that is what you are looking for then this dress can be a great piece for a party. Work, holiday or just a weekend party all would work with a nice white dress like this.
The dress is available in different sizes so that it will feel like it's made for you.
Get your White Mini Dress With Gold Sequin for $32.99
Other dresses you may like: