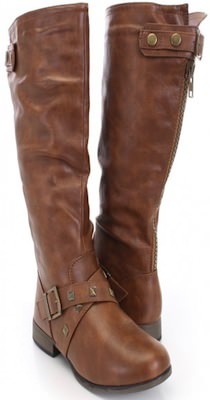 These light brown boots are fun for a walk or shopping at the mall. The comfortable footbed will make you feet happy.
These faux leather boots have two fun straps on the bottom with some buckles and a big zipper on the back. All that metal gives these knee high boots a playful look.
Boots like these go with anything from a skirt to jeans just imagine the possibilities.
Get your Tan Faux Leather Knee High Boots for $32.99