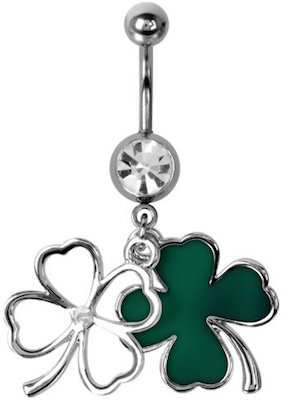 Are you Irish? Or just want to feel like one on St Patrick's Day?
How about dressing for the occasion and start close to the body with this belly ring.
The 316L Stainless steel belly ring has a sparkling stone of course and below that two young clovers (shamrock) on it just silver in color and see through and the other is green on the inside just like a real shamrock would be.
Having special body jewelry for every occasion is a fun way of switching things off and looking pretty so if celebrating St Patrick's Day is one of your things then take a peek at this belly ring to see how great it would be to wear on the special Irish day.
Get your Shamrock Belly Ring for $4.99