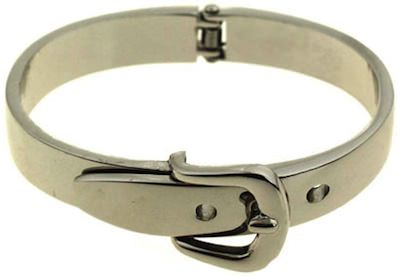 Bracelets are one of those accessories that can ad some fun touches to your outfit.
This bracelet looks like a belt. It is chrome colored and made from alloy.
The belt bracelet is 1cm wide and has an inner diameter of 6cm.
Dress up your outfit with a fun bracelet like this belt bracelet.
Get your Belt Shaped Bracelet for $13.99 and Free Shipping.