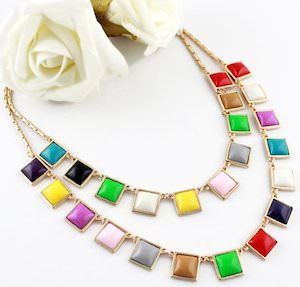 Summer deserves special jewelry.
How about this gold colored necklace with many rhinestone squares that have all kind of colors.
It's a fun necklace that works great with dresses and tops are just brings a bit more color to a fun summer.
Jewelry like this works with so many piece of clothing that it could be your go to piece when leaving the house.
Get your Colorful Rhinestone Squares Necklace for $10.39 and Free Shipping.