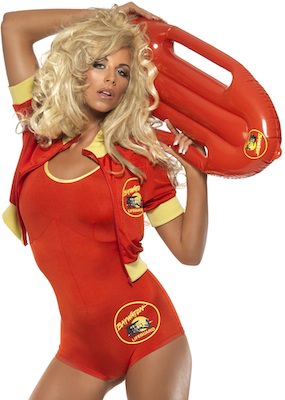 Always wanted to be a bit like Pamala Anderson?
This Halloween you can be the sexy lifeguard just like Pamala was.
This lifeguard costume includes a red swimsuit that stretches to tightly fit and a red and yellow jacket and then there is a red float so that you can save those poor drowning people. And all 3 items have the Baywatch logo on it to make it even more official.
And if you think that being a sexy lifeguard is fun but only for one night then you may even think about renting this costume instead of buying it.
Get your Sexy Baywatch Lifeguard Costume for $68.99
Other Halloween things you may like: