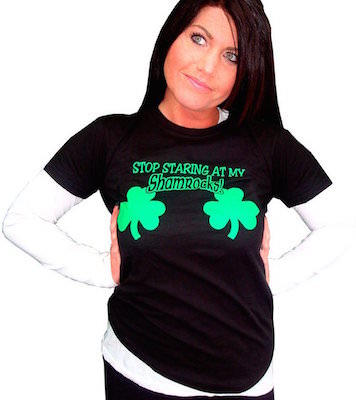 If you are looking for a fun edgy St Patrick's Day t-shirt then have a look at this one.
This black t-shirt has two shamrocks one on each breast and on top of that it says "Stop staring at my shamrocks".
Yes this may get your attention you don't want but if you are having fun at a St Patrick's Day party then this could be the perfect t-shirt for you.
This black St Patrick's Day t-shirt comes in many sizes and is made from 100% preshrunk cotton and all the printing on the shirt of course is in the color green.
Get your Stop Staring At My Shamrocks Women's T-Shirt for $18.99