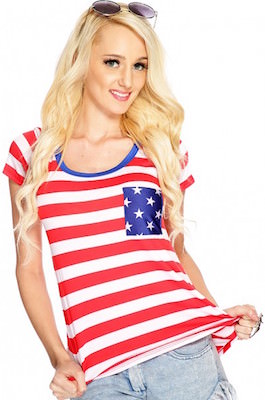 The US flag can be found on so many things and in so many shapes and forms but this t-shirt brings it to the next level.
This t-shirt has a red and white striped all over it besides the breast pocket that is blue with white stripes and then the neckline is made in blue as well.
All that makes it look a lot like the famous stars and stripes flag but in a way that girls will like to wear it.
Get your Stars And Stripes T-Shirt for $19.99