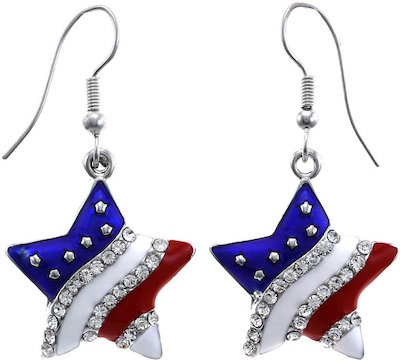 Now you ears can show the world what country in the world you are proud of.
These dangle earrings are star shaped and had red and white stripes and a blue part with stars just like the American flag and besides all that there are many shiny rhinestones to make it look even better.
With earrings like this any patriotic holiday like the 4th of July will be so much better because you ears are part of the celebrations.
Get your Star Shaped Stars And Stripes Earrings for $8.99 and Free Shipping.