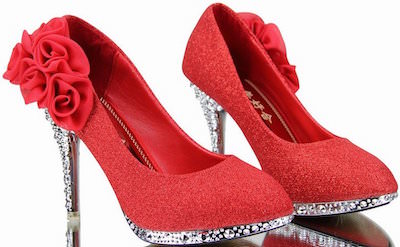 If you are looking for some really special looking shoes for under that amazing dress then look at these.
These shoes have a heel and bottom edge that is shiny silver with rhinestones and on top of that you find red shiny fabric and even some flowers at the heel.
You can get these amazing looking women's shoes in sizes 4.5 – 8 and they comes in different styles and colors to.
Get your Shiny Red Flower Pumps for $29.98