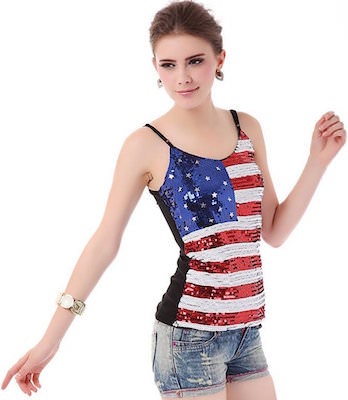 4th of July or any other day of the year is just perfect for this fun top.
The back of this camisole top is just plain black but the front makes up for that because it is covered in a sequin American flag so lots of white, red and blue sequin and even some stars.
The straps of this camisole flag top are adjustable to give you the perfect fit.
Get your Sequins American Flag Camisole Top.