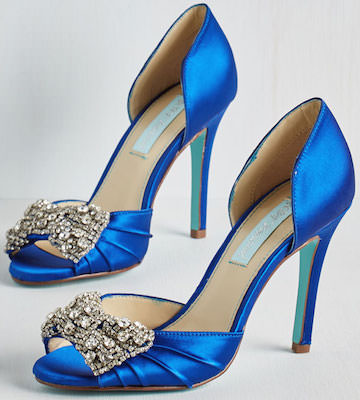 These women's shoes could be the perfect pair for a night out dancing or to make you outfit looks even more stunning.
The heels have an open toe and are sapphire blue with a the underside being turquoise. On the top these high heels also bring some bling as there is a bow with sparkle right on top.
With a 4 inch heel these shoes will make you look stunning.
You can get these special looking shoes in women's sizes 6 – 11 and some half sizes are available to.
Get your Sapphire Dancing Gleam Heels for $129.99