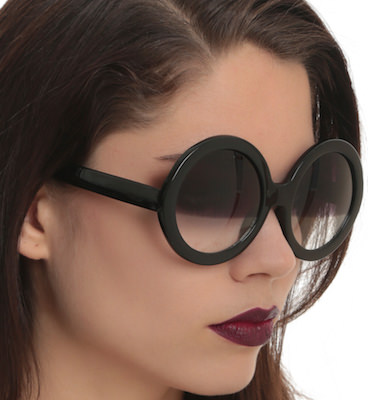 I live in a place where you really need sunglasses year round but sometimes you just want to have a bit more light to.
Now there are these fun round sunglasses that have glass that is regular sunglass on the top and just plain see through on the bottom.
And not only is this duo tone glass handy it also look really neat when you wear it. specially with the big round black frame.
So if you are a women that want something different and still blocks the sun then this could be it.
Get your Round Duo Tone Sunglasses for $10.00