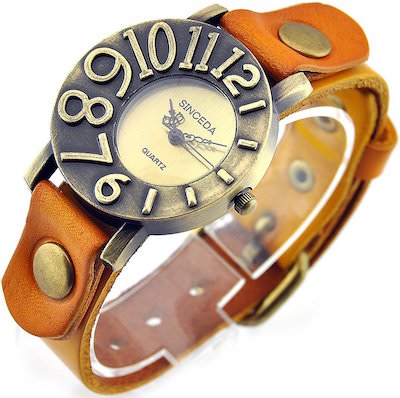 This watch will look great on you. It has a special maybe steampunk style with a brown band and on that a special watch.
The watch face looks has the numbers 6 – 12 on the side in huge embossed style and that on the metal face really make it stand out making it really special.
The watch mechanism comes from Japan so you know it will be accurate.
A watch like this with a brown leather belt and copper case will stand the test of time and soon will be your favorite way to tell time.
Get your Numbers Women's Watch for $12.99