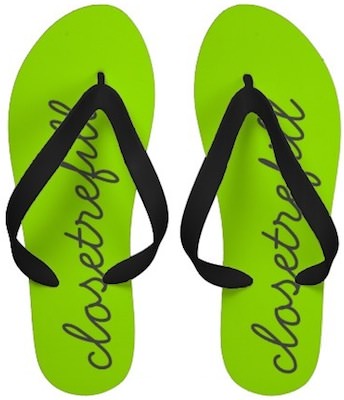 Now you can have the flip flops that belong to you.
This footwear has a neon green color with black straps but there is more.
On the footbed of these green flip flops you can find your name.
On the example picture above you can see how it says "Closetrefill" but when you order them it will have the name you choose.
So no one is gone wear you flip flops again when you personalize them for you.
Get your Neon Green Personal Flip Flops for $34.95