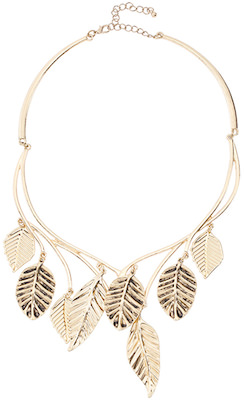 You like to be closer to nature but that is not always an option.
But this necklace will bring you nature closer. This necklace that comes in gold and silver has leaves on it and that gives it a bit of nature for around your neck.
And this piece of natural jewelry is just stunning with a nice formal dress.
Get your Leaves Necklace In Gold Or Silver for $12.79 and Free Shipping.